Category: SPORT TIPS
How Much Does A Treadmill Weigh In 2023 – Mini Guide
The treadmill as an idea has been around for several thousand years, as it originated a long time ago. But the treadmill didn't become popular right away; it took a while to catch on.
It slowly started to become a trendsetter in the twentieth century. By the seventies, they had already created a furor in the athlete's market.
So How Much Do Treadmills Weigh?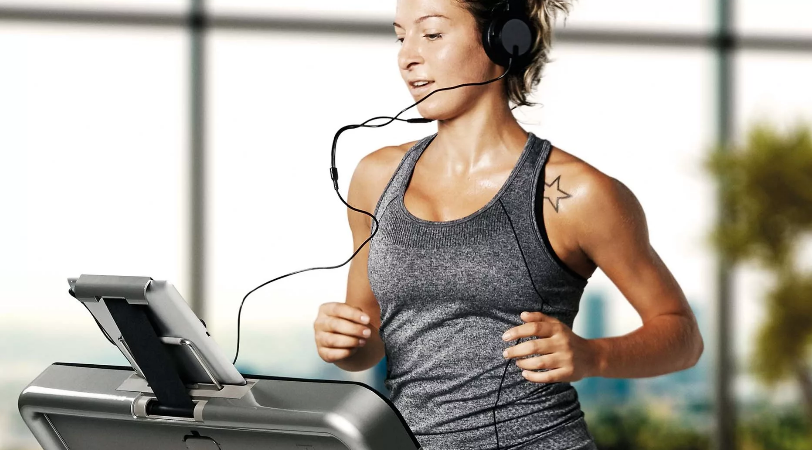 How much does a treadmill weigh? Today, treadmills have become a permanent fixture in our everyday lives. Currently, treadmills weight is an average of 160 to 250 pounds (up to 114 kilograms), but you can find models that are larger in size, and therefore in their weight.
There is another weight of treadmill class of these models, which weigh up to three hundred pounds (about 136 kilograms). How much does a Proform treadmill weigh?
If you want to buy a high-quality model with a lot of gimmicks, prepare for the fact that it will be quite massive and the weight of treadmills is up to 230 pounds, and sometimes much more.
Factors Affecting the Weight of Treadmills on Average
If you've ever gone shopping for a treadmill, you may have asked yourself, "How much does a treadmill weigh?" It's an important question to consider when deciding which model is best for you. But the answer isn't as straightforward as it may seem.
Different factors, such as the size of the treadmill and its motor, can have a significant impact on its weight. In this blog post, we'll explore all the factors that can affect how much a treadmill weighs.
The Size of the Treadmill
The size of the treadmill is one of the most important factors when it comes to determining how much a treadmill will weigh. Larger treadmills, such as commercial-grade machines, tend to be heavier than smaller ones.
This is because larger treadmills have a longer running surface and more parts that need to be supported. The weight of the machine also increases when there is more built-in technology, such as audio speakers or televisions.
Treadmill weight can also vary depending on the width of the belt. A standard home treadmill usually has a width between 16" and 20" while commercial treadmills can range up to 32" wide. A wider belt adds more weight to the overall machine, so keep this in mind if you are looking for a lighter treadmill.
Ultimately, the larger the treadmill, the heavier it is likely to be. If you are looking for something lightweight, opt for a smaller or basic model with fewer features.
The Weight of the User
The weight of the user plays an important role in determining how much a treadmill typically weighs. Generally, the heavier the user, the more strain the treadmill will be put under, meaning that the overall weight of the treadmill will increase.
For example, if the user is running on the treadmill at a brisk pace, then the treadmill will have to bear more weight than if they were simply walking. Additionally, the amount of weight a user puts on the treadmill during different exercises will also affect its total weight.
For instance, a person doing a high-intensity interval workout on a treadmill may cause it to weigh more than when they are just walking.
When considering how much a treadmill weighs, it is important to factor in the user's weight as well. Heavy users may want to look for treadmills that are specifically designed to handle heavier weights so that they can enjoy their workouts without fear of causing any damage to the machine.
The Motor
The motor of a treadmill is an important factor in determining the overall weight of the machine. The bigger and more powerful the motor, the heavier the treadmill will be.
Most home treadmills have motors between 1.5 HP and 3 HP. Commercial machines typically have motors ranging from 4 HP up to 10 HP or more. Heavier motors are designed to handle more weight, so they often weigh more than smaller motors.
The motor will also contribute to the overall size of the machine. A more powerful motor requires a bigger housing and more space for components, which can add up to extra pounds of weight.
Another thing to keep in mind is the type of motor used in the treadmill. Brushless DC motors are lighter and more efficient, but may cost more than traditional AC motors. So if you're looking for a lightweight machine, be sure to factor this into your decision-making process.
Weight Of A Various Treadmill
Weslo Cadence G 5.9 Treadmill weight – 130 pounds (58 kg)
NordicTrack Incline Trainer X22i – 397 pounds (180 kg)
ProForm 505 CST Treadmill – 186 pounds (84 kg)
NordicTrack Commercial Treadmill weight – 303 pounds (137 kg)
3G Cardio Pro Runner Treadmill – 216 pounds (97 kg)
Sole Fitness F80 Folding Treadmill – 278 pounds (126 kg)
Nautilus T614 Treadmill – 220 pounds (99 kg)
ProForm Pro 2000 Treadmill – 230 pounds (104 kg)
LifeSpan TR 3000i Treadmill – 221 pounds (100 kg)
ProForm Performance 600i Treadmill – 224 pounds (101 kg)
NordicTrack C 1650 Treadmill – 222 pounds (101 kg)
Lifespan TR1200-DT5 Treadmill Desk – 224 pounds (101 kg)
Interesting Tidbits About Treadmills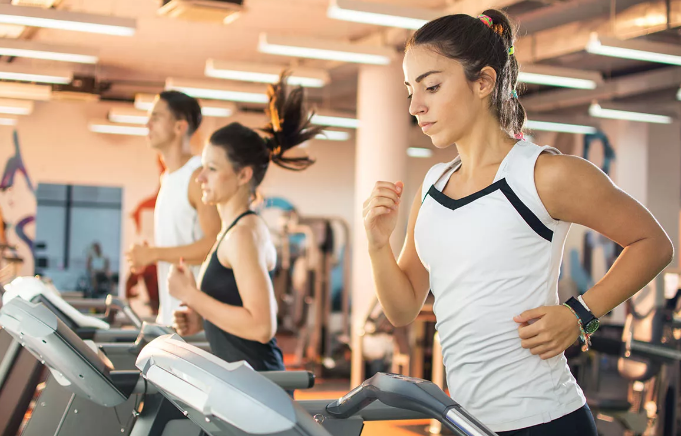 It was a time when everyone around the world started working out and treadmills sold out fast because they were a versatile piece of fitness equipment for losing weight or just keeping fit on a regular basis.
The overwhelming demand led the treadmill market to the idea of adding as many useful features as possible. Over time, manufacturing technology has improved considerably. Today, it is easy enough to choose a treadmill to suit your preferences.
Here's a fun fact. The prototype of the treadmill we all know so well first came about in 1817, courtesy of inventor William Cubbit. It was invented for an unusual purpose.
It became a method of punishing negligent prisoners. According to the inventor, if prisoners were forced to exercise on a treadmill for six to seven hours every day, they would have no desire to commit any crime after leaving prison.
When purchasing a treadmill, many people opt for a model with extra features. These extras can add to the weight of the machine and should be considered when estimating the typical load of a treadmill.
Some of these features may include digital screens, adjustable speeds and inclines, extra fans, and storage compartments. If a treadmill has any of these additional features, it will likely weigh more than a basic model.
This is because the extra features require additional parts and components which all add to the overall weight of the machine.
Additionally, some treadmills come with built-in programs or apps that can be used to track progress and monitor performance. While these programs may be useful, they can also add extra weight to the treadmill.
VIDEO THAT WILL HELP YOU