Are you looking for a treadmill that will allow you to keep yourself in great shape and burn extra calories, while you don't want to spend a lot of money on electricity? Some treadmills that are considered the best on the market are inexpensive and non-motorized. Here are Best Manual Treadmills reviews.
Motorized treadmills are of course very common among buyers, but manual treadmills have their own advantages that you may like regardless of your goals: simple calorie-burning classes or professional sports.
In this article, we will select the best options for you, from cheap models to advanced treadmills. After that, we will carefully study the concept of the best manual treadmill and introduce you to all the advantages and disadvantages of this type of exercise equipment.
Best Manual Treadmills
1. Sunny Health & Fitness 7700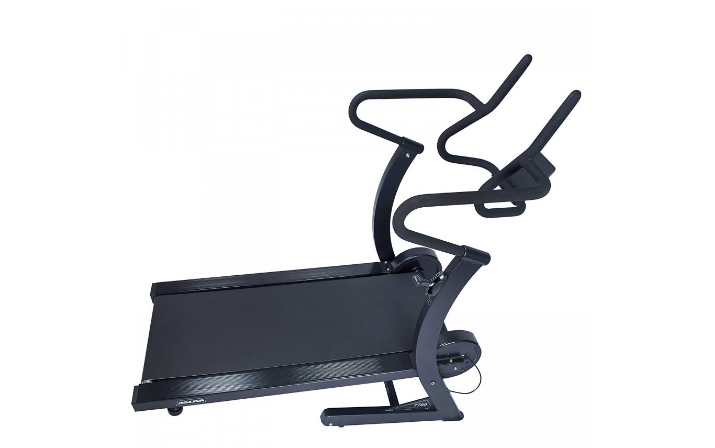 Pros:

· Eight levels of adjustable resistance

· Adjustable tilt, there are four levels

· A sturdy frame that can withstand up to 440 pounds of weight

· You can run while having fun, thanks to the tablet holder

· Perfect for both runners and pedestrians

Cons:

· The price is too high for your class

· There is no user feedback, no display screen
The main drawback of this treadmill without a motor is that it costs much more than the machines that we will consider below. Despite this, it boasts good performance, allowing you to engage in various types of training.
The treadmill is made of heavy-duty material, so it is suitable for people of any weight category. With a wide range of resistance and tilt options, you will bring a serious variety to your workouts. It fits perfectly in a small room because it is easy to assemble and roll on wheels.
Unfortunately, the track is not equipped with a display, but you can replace it with a tablet, thanks to the built-in holder.
2. Sunny Health & Fitness Force Fitmill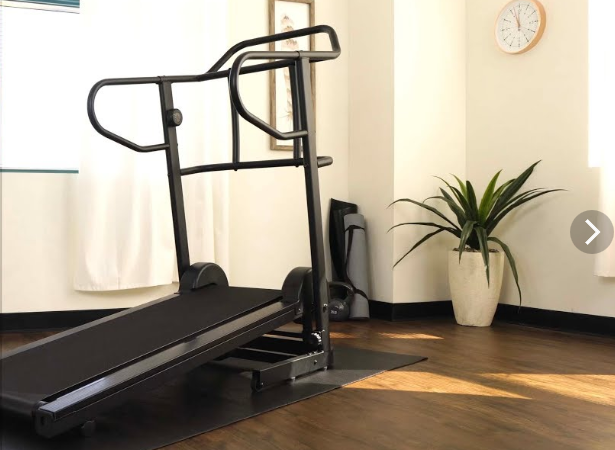 Pros:

· There are 16 levels of resistance

· Sturdy frame, suitable for users up to 300 pounds

· Sizes

· Easy to fold and unfold, thanks to the flexible and convenient system

Cons:

· No incline adjustment

· There is no feedback or display screen
Another good offer from the same company. This non electric treadmill perfectly strikes a balance between productivity and affordable price. Although there is no tilt adjustment, there are as many as 16 resistance levels and two flywheels.
If your room is small, then this is a great choice for you: the treadmill is easy to assemble and disassemble, it is convenient to move because it is equipped with wheels.
The heavy-duty frame can support a weight of up to 300 pounds, making it accessible to a wide range of users. Light running workouts with a fixed slope can be intense and help you burn a lot of calories.
3. Assault Fitness AirRunner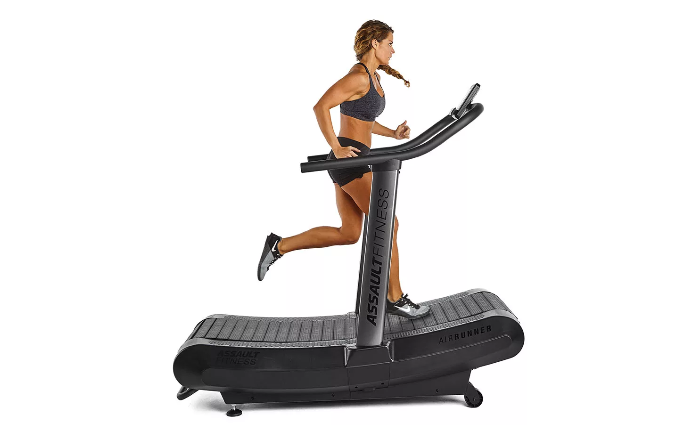 Pros:

· A great substitute for running outdoors

· There is no speed limit – it all depends on your acceleration

· There is a set of pre-installed programs and a convenient management console

· A strong belt that can withstand distances of up to 150,000 miles

Cons:

· High price for the average user

· Narrow belt
This is an excellent mechanical treadmill and a well-assembled machine, even if the purchase price is very high. For many, the high cost of this model will become an obstacle. If you can still afford to buy this, you will get at your disposal a sports treadmill with a strong steel frame and a wear-resistant belt.
This treadmill does not limit your speed, so you can train as you like – a great choice for athletes. The treadmill has a smooth ride, perfectly simulating running in the Park. A convenient screen shows all the necessary indications for training, and a set of programs will bring variety to your classes.
4. EFITMENT T017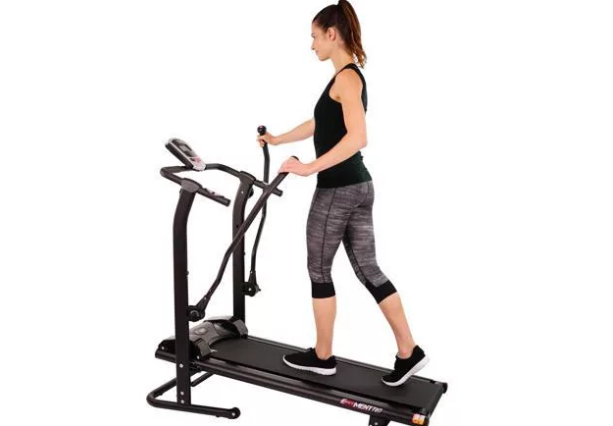 Pros:

· Equipped with hand training equipment

· Easy to fold and move

· Decent management console

· Heart rate monitor

· Three-way adjustable tilt

Cons:

· Narrow belt

· Nowhere to put a water bottle or a phone with a tablet
If you don't have a large budget, this manual treadmill is a great choice for you. The belt is not the largest of all available simulators, but it is quite suitable for most users. Please note that this model is equipped with adjustable hand simulators, which allows you to train not only the leg muscles.
This is a nice addition for the price, and you can also enjoy a three-way tilt. Although you will have nowhere to put a water bottle or put your device, for this price, the simulator offers you great features.
This model has a built-in console that reflects the main indicators of your training. The handles have a built-in heart rate monitor, which makes this treadmill even steeper.
5. ProGear 190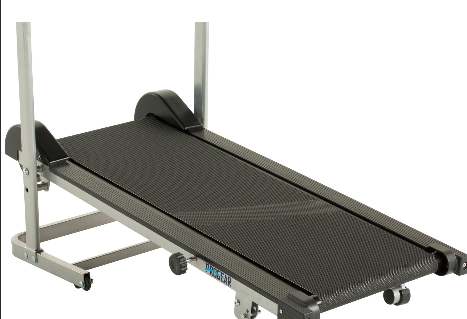 Pros:

· Neatly folded

· The most accessible in the list

· Adjustable tilt

· Small display screen with statistics of your training sessions

Cons:

· Good only for walking

· The belt is too compact

· No resistance treadmill

· This is a very budget model
A simple and accessible treadmill. This model is perfect for minimalists. For a low price, you are offered a strong steel frame that can withstand a weight of up to 230 pounds. The handles are long and covered with foam, which provides you with comfort when walking, the belt is good but too compact.
The resistance is not adjustable, but there is a tilt change function. While you may lack the features that other treadmills on our list offer, there's a small display that tracks time, speed, distance, and calories.
6. Phoenix 98510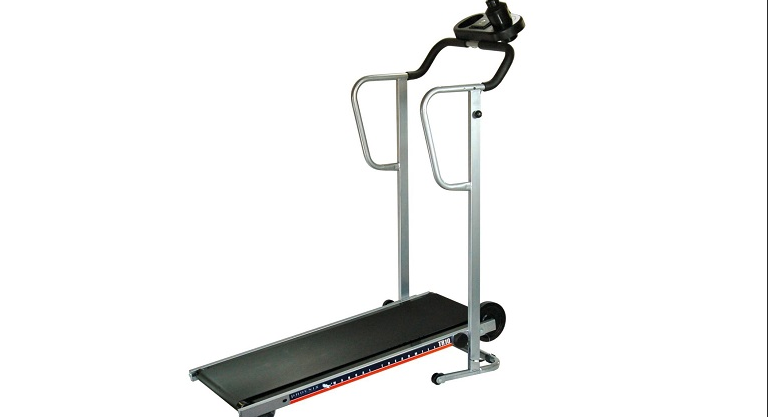 Pros:

· Collapsible and easy to move, convenient to store

· There is a display with training statistics and a place to store a water bottle

· Adequate price

Cons:

· Creates a lot of noise when using

· The slope is not adjustable

· The narrowest belt of all the models in our list

· Only suitable for walking
One of the most inexpensive options from our list, but do not rush to scroll through this model. It is one of the most popular, thanks to its excellent performance and convenient additional features. The treadmill is quite easy to fold, and the wheels allow you to move it conveniently.
Powerful flywheel gives smooth walking and running. The belt is a little narrow, but it will easily fit people weighing up to 250 pounds. The control panel is nothing special, but some manual treadmills do not have it at all, so it is considered a nice addition.
There is a place to put a water bottle or place your smartphone, and the screen displays your training statistics.
7. Fitness Reality TR3000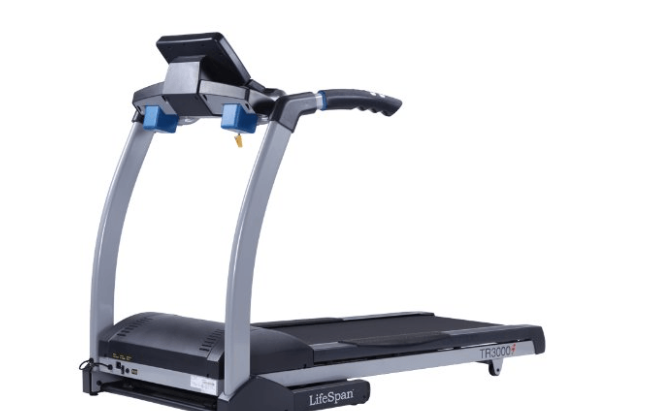 Pros:

· Great price for available features

· Larger belt than other models

· Easily changes the level of tilt and resistance

· There is a Central panel and monitors that monitor the heart rate

Cons:

· When folding the handles remain to stick out

· The belt makes noise during training

· Average quality control
This model has many features and an affordable price. The structure is built quite firmly, the belt is comfortable, and long, the treadmill has three levels of slope.
You can control your speed during training by adjusting the resistance levels, of which there are eight. All commands are received from the dial, which is located on the Central panel, and there is also a display with the main statistics of your training.
The handles have built-in special monitors that monitor your heart rate and display it on the screen. This model is worth considering because of the number of features offered and the normal price.
Shopping For a Manual Treadmill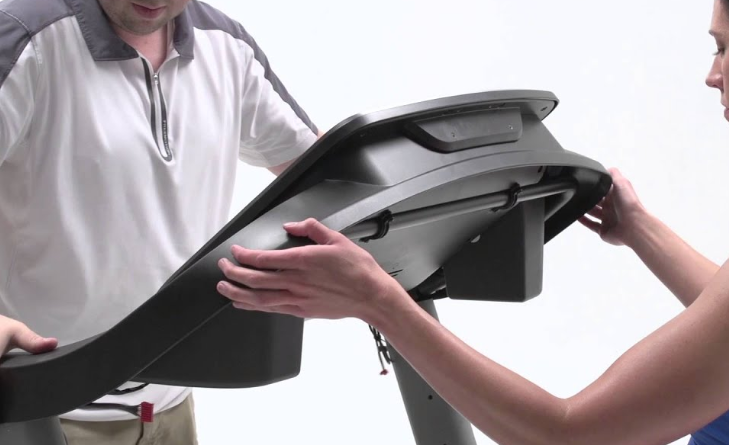 Despite the fact that manual treadmills are arranged quite simply at first glance when buying you should still look closely and take into account some factors.
These factors are a bit different from the ones we described in the article about folding treadmills, but the basic idea is still the same. Next, we will describe the most important things that will be useful to you before buying one of the models:
Design
To tell the truth, the aesthetics of a manual treadmill can't boast of a special refinement – especially if you start comparing them with the cool electric models that are on the market. The design does not play a major role here, because the task of this machine is to make you start training.
If you choose the average price of a treadmill, you will see many options that do not take up much space and easily add up. They are designed for small spaces, and in the gym look nondescript.
It is for this reason that most models have a folding frame and they are equipped with wheels for easy movement within a small apartment. Although the design does not provide us with a wide range of choices, try to choose a track with a reinforced frame to avoid instability during training.
Core Components
Usually, in this section, we give you tips in terms of choosing the engine, but here we are faced with the factor that the manual treadmill engine is you. Despite this, some models allow you to adjust the resistance, which either loosens the belt or tightens it, making training harder.
There are models with small resistance and some with fine-tuning of this function. Diversity in this regard usually increases the price of the model, but if you look at our list, you will see that there are some nice exceptions to this rule.
Incline
If there is no engine, then there will be no motorized tilt in these models. However, some manual treadmills have a built-in manual adjustment system. You can choose whether to run uphill or flat. Most models are pre-configured for a specific slope that cannot be adjusted.
As a rule, they are fixed on a relatively steep slope. This is done for a reason: in this position, the belt will be easier to move, especially if you have some problems with the joints. But the lack of gradient adjustment can make your workouts boring over time.
Belt
The most common thing that is present on manual treadmills is quite compact belts. They are small in width and small in length. This is due to the pricing policy of such treadmills because they usually cost around a few hundred dollars.
The same problem is present in low-cost motorized treadmills. Of course, you are pleased to read that they have this problem, but still, this factor is not particularly pleasant. If you are interested in a large belt size, you will have to spend a lot more money.
Control Module
In addition to the presence or absence of an engine, manual treadmills and their electric siblings also differ markedly in this regard.
Without an engine, there is no way to adjust the speed and tilt, which means that there is simply no control in such treadmills. But, as we wrote above, you can adjust the resistance in some models.
Other Features
Manual treadmills at first glance are quite simple in structure, although in this category you can find models with a number of useful features. It all depends on the manufacturer and the price. The first thing that is often present in most models, regardless of their price, is the main console.
Don't make the mistake of confusing it with the control panel: these are two different things. Usually, this console is equipped with a small screen that displays the main statistics of your training: the time you spent, the speed at which you moved, the distance you walked, and the number of calories you burned.
Since these models do not require electricity, these screens run on batteries, which must be changed periodically.
There is another useful feature that this screen can provide you with-monitoring your heart rate. Of course, this is if the model assumes that you have a heart rate monitor. Usually, manufacturers put them in the handles of the treadmill.
You just hold on to them, they read the information and display your heart rate. As with any simple technique, the monitor has its drawback in this regard: you are unlikely to see accurate indicators on the screen.
To accurately measure your heart rate, we recommend that you use a smartwatch or a special belt that is attached to your chest. Despite this, it is a useful addition to the basic design, which can be a great helper during training.
Often, manual treadmills do not provide a place to place your water bottle, gadgets, and other things that you want to keep with you during your workout. In some models, there is room for one or two things, but in this regard, manual treadmills lose out to their electric brothers.
Some manufacturers include creativity and provide their treadmills with other interesting features, such as hand simulators. They make you want to move your hands while walking, which effectively affects the muscle system of your entire body.
These simulators are a nice bonus, but this is not the most important factor that you should focus on when buying.
And the last drawback is that all sorts of nice little things, such as fans that have cheap analogs of a motorized track, manual ones are missing. The fan requires electricity, and the manual treadmill is not adapted to it.
What is a Manual Treadmill?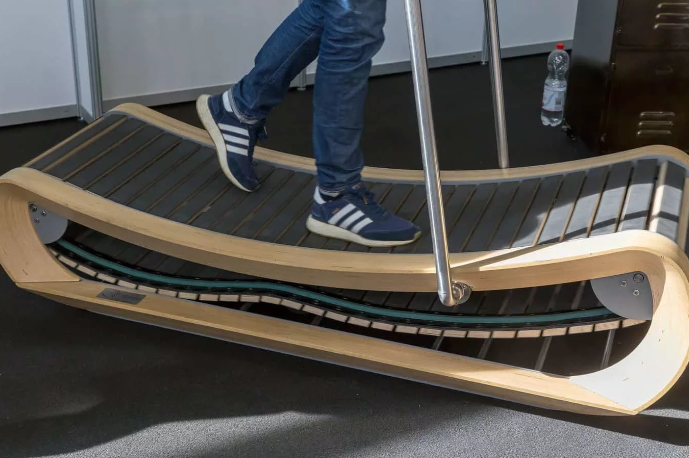 This question arises first of all. It is simple but very important. A manual treadmill is a running simulator that does not have an engine, which means it will reduce your energy costs. You move the belt yourself, which means that the user is the engine for such a car.
As fast as you run, the speed is determined, although some models are equipped with resistance adjustment to make your training easier or heavier.
Who Would Buy a Non Motorized Treadmill?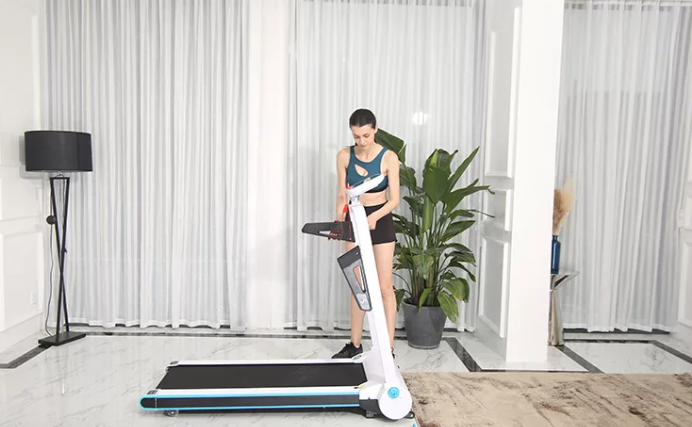 We have already mentioned that there are different types of manual treadmills, which means that different models will appeal to different people. Often, this simulator is purchased by people who want to do more walking, but do not go outside their home.
Perhaps you are just starting to work out fitness, returning to training after a serious injury, or simply age does not allow you to walk kilometers of the way through the streets of your city. These cars are simple and light, so they are only suitable for walking, which attracts the attention of such an audience.
But this does not mean that manual treadmills are used only by the above categories of people, they are perfect for athletes. Of course, such models will be much more expensive, so that they allow a professional user to work within different speeds.
Practice shows that some expensive models of manual treadmills are perfectly bought by sprinters, because they perfectly simulate running in the fresh air, and also allow you to accelerate at will on your own and do not have a speed limit because everything depends on you.
What Are the Benefits of a Non-Motorized Treadmill?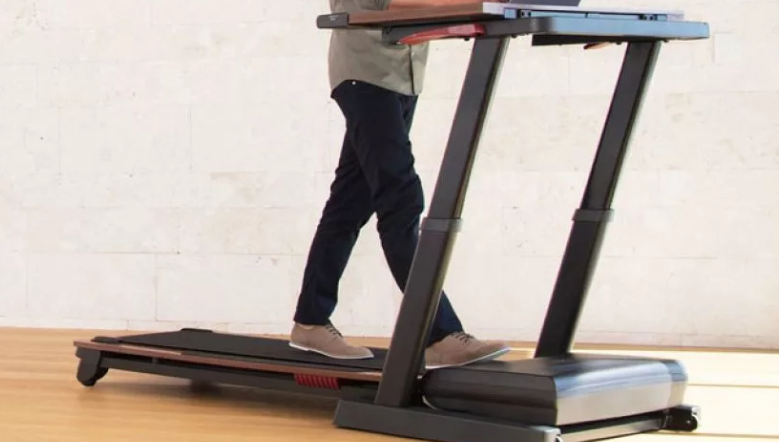 Here are a few of the most basic advantages that buying a manual treadmill gives you:
Manual treadmills are very cheap, and this is a big plus.
For the low price, you should thank the simplicity of the design and the absence of any engine. Some models, of course, are very expensive, but you can always find an attractive and inexpensive manual treadmill on the market, which will be a pleasant addition to your apartment.
Manual treadmills do not take up much space in your room. The main problem that people experience with exercise machines is that they occupy a huge area of their homes.
Some people can put their entire garage at the disposal of simulators or set up a room in the house for training, but not everyone has this opportunity.
Motorized treadmills are also heavy due to massive engines, but manual treadmills do not have it. This means that some models are easy to fold and equipped with wheels for moving.
If the treadmill doesn't have a motor, it doesn't need electricity. This is a huge plus because, after the purchase, your electricity bills will not change. Also, the absence of the need to connect the device to the network will give you a lot of space to place the simulator.
You are no longer dependent on the location of outlets in your home, so you can place the treadmill in any convenient place for you.
The key to a good workout
As we have written many times in this article, you are the engine of a manual treadmill. All the forces applied and the complexity of training depends only on you. This way you get a more intense and intense workout, which means you can burn a large number of calories.
What Are the Drawbacks of a Self Propelling treadmill?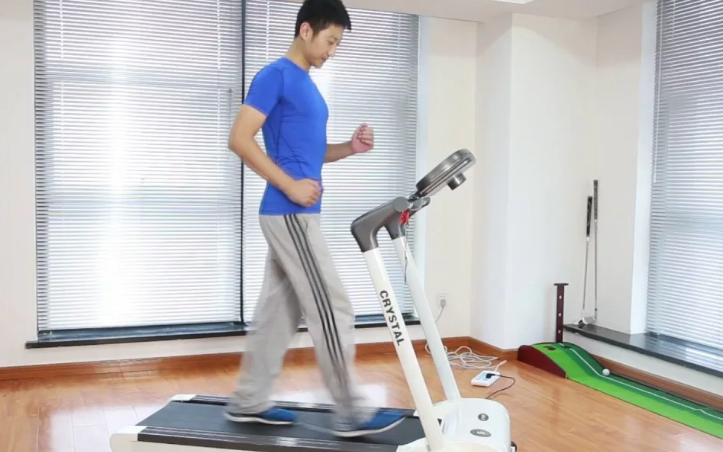 Of course, we can't limit ourselves to the pros alone, so let's talk about the cons. Manual treadmills are great for certain workouts but weak in others. Here is a selection of the most obvious negative traits:
The manual treadmill is great for walking, for fast walking, and it's worth stopping there. This is due to the small size of the belt, which does not allow much acceleration, and the design of most models is not so strong.
If you invest a significant amount of money, you can buy a model that you can jog on, but for a quick sprint, it is better to choose a treadmill with a motor.
Many functions and controls on the manual treadmill simply do not exist. The speed is controlled only by your efforts, the slope must be set manually or it is just fixed, you will not have a cool modern screen or a bunch of built-in programs for training, because all these elements are powered by electricity.
If you just want to get in shape a little, then these simulators will suit you, but when you want something more, you will immediately feel the difference.
If you have problems with your joints, then a manual treadmill is a very difficult option for a novice user. You need to make an effort to move the belt. This is a doable task, but your joints will hurt even more. This should be taken into account before purchasing this type of simulator.
Are All Self Propelling Treadmills Cheap?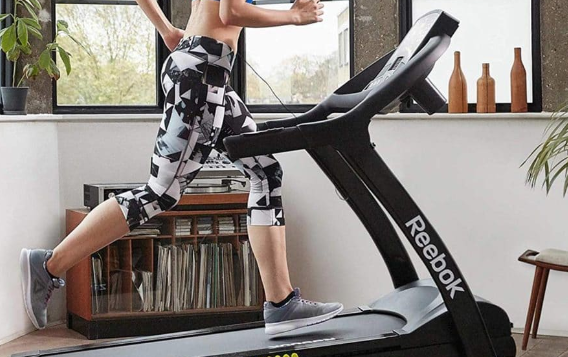 Some models cost less than two hundred dollars, which is perfect for you if you do not have a large amount of money. Low price is generally the most important advantage and fundamental factor in buying a manual treadmill.
However, even in this market segment, there are expensive options. There are manual treadmills that will cost you more than their motorized counterparts.
To buy a cool hand-held treadmill, you can spend about $ 3,000. They are able to serve even professional athletes and provide excellent performance. If you just want to burn some calories, you don't have to buy an expensive exercise machine.
In this article, we fully reviewed all aspects of buying manual treadmills, gave an example of several interesting models, and described all the pros and cons. We hope that now you will be able to figure out which treadmill is more suitable for your needs.
VIDEO THAT WILL HELP YOU!