Category: SPORT TIPS
How to Clean a Treadmill – Detailed Manual 2023
We must clearly understand and accept two things. Firstly, many of us prefer to work out on a treadmill. The weather conditions may not always allow us to go out into the fresh air and jog there, and many people find it quite difficult to go out and jog outside for a number of reasons.
The treadmill allows you to set a pace and stay on it throughout your workout, so you're not distracted, and you can run in peace and quiet at your own pace. Plus, the treadmill saves you from embarrassing injuries: some may return from a run with a twisted ankle or broken leg. That's why will discuss how to clean a Treadmill.
Secondly, we all sweat when we run, some more than others. And it doesn't matter whether you do a short stretching workout or run at the same pace for an hour, you will still get soaked with sweat, which will make you feel lighter. And if you do your workout on a treadmill, sweat stays on it.
As a result, if you don't clean it for a long time, it looks terrible from the perspective of anyone who comes to visit you. Treadmill cleaning is divided into daily, weekly and monthly procedures. We'll tell you all about them in this article.
How to Clean a Treadmill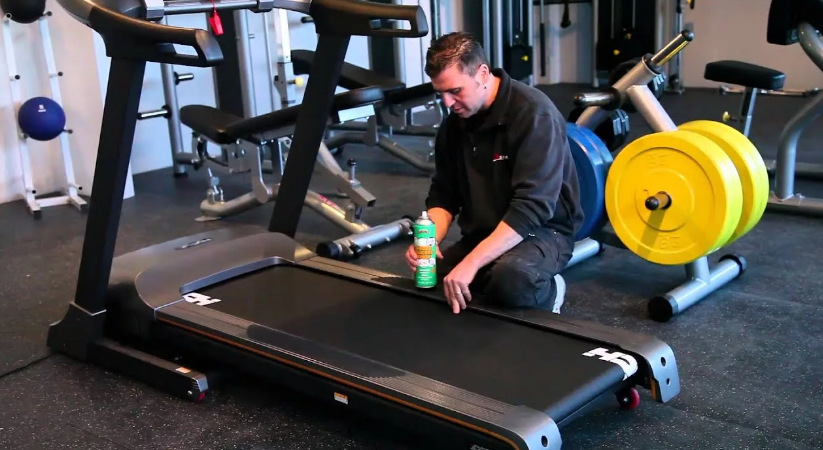 DAILY MAINTENANCE
Remove sweat from your dashboard and deck so that future rust and annoying injuries don't arise for those who are going to exercise after you leave the treadmill.
Otherwise, you'll have to spend a long time hiding all over the house from your spouse or partner, who will be looking for you with an angry look and asking you to remove all traces of your DNA and your germs from the treadmill.
It seems like a pretty logical and obvious step, but sometimes we just forget to think about these things, even though they are easy to realize. You just get tired. You're finishing a workout. You want to have a cool smoothie and relax.
You miss the point of wiping the treadmill after yourself. You leave your sweat on it. It dries out safely. It becomes slippery the next time you use it. Just take a small pack of paper towels to your workout and take just a few minutes to get rid of any unnecessary problems afterwards.
ONCE A WEEK
Clean all surfaces of your treadmill cleaner thoroughly with a damp towel and water. If daily maintenance is preventative for your treadmill and similar to taking a shower, a weekly cleaning is like a spa treatment at an expensive hotel.
Carve out some time for yourself and get to all the hidden nooks and crannies that are available to you. We'll give you just one important warning: use water alone, as some brands of cleaners actually do more harm than good, destroying the lubricants on your treadmill and exposing components to danger. We have warned you.
Take a hoover and carefully vacuum the area around the treadmill, then repeat the process underneath to get rid of any dust or debris that may then get into the belt or into the electrical components of the treadmill.
How to clean treadmill belt? Wipe the belt itself, press it down a little with your hand to turn it and then dry it as carefully as possible. Cleaning treadmill belt is important.
EVERY MONTH
Unplug the appliance from the mains and remove the motor cover. Get rid of any dirt and debris that has accumulated over the month using a soft cloth towel or hoover. If you have a computer at home, you'll understand.
It's similar to cleaning it when you remove the cover from the case and carry out a similar procedure. The fact is that the treadmill always sits on the floor and over time becomes a repository of an incredibly huge amount of dust and debris.
If you do this monthly cleaning, your treadmill motor can last you for a very long time. It's a nuisance enough, but the motor is the part of the treadmill you need to look after first, so it's worth taking the time once a month so you don't cry over a ruined and broken treadmill that gave you a workout.
How to clean treadmill walking belt? Lubricate the treadmill belt by referring to the owner's manual beforehand to find out specifically what type of lubricant you need and how to apply it correctly.
Most commonly, the most common silicone-based treadmill walking belt lubricant works well for this purpose. Depending on how often you use your treadmill for exercise, you can lubricate the belt every six to eight weeks.
Tighten and adjust the treadmill belt cleaner if you feel it has come loose or has shifted to one side. Truth be told, this doesn't have to be done every month and many people just do it only when they unintentionally notice that the belt has shifted to the center or is starting to slip.
Your way again is to the owner's manual, but most treadmills designed for the home allow you to adjust the belt tension and center it by adjusting the bolts on the rear roller, which is done with a universal wrench.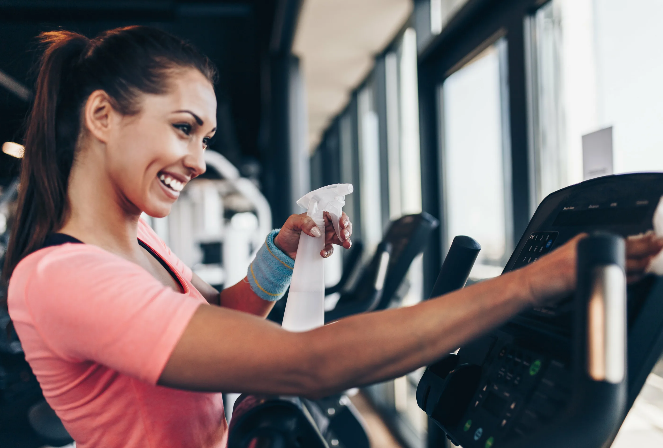 That's all. See for yourself, these tips look straightforward, but prevention is better than spending a huge amount on treadmill repairs.
If you've decided to buy a home treadmill and want to use it without the added expense of frequent repairs, our tips can help you get the most out of your equipment and avoid costly repairs or replacements.
VIDEO THAT WILL HELP YOU