Category: SPORT TIPS
Color Run Outfit Tips for Ultimate Fun 2023 – Funny Guide
Color run outfit is a great way to spend time with your family or friends, turning the day into a fun and active activity. However, what exactly do you want to do? What should you bring with you? How do you prepare for a color run in general? If you've never tried this kind of activity, these questions will have you thinking and thinking, and you'll probably be pretty nervous. But we have prepared eleven useful tips especially for you, which will be a real help to you in running a color race with high efficiency!
Our Favorite 11 Color Run Outfit Tips for Ultimate Fun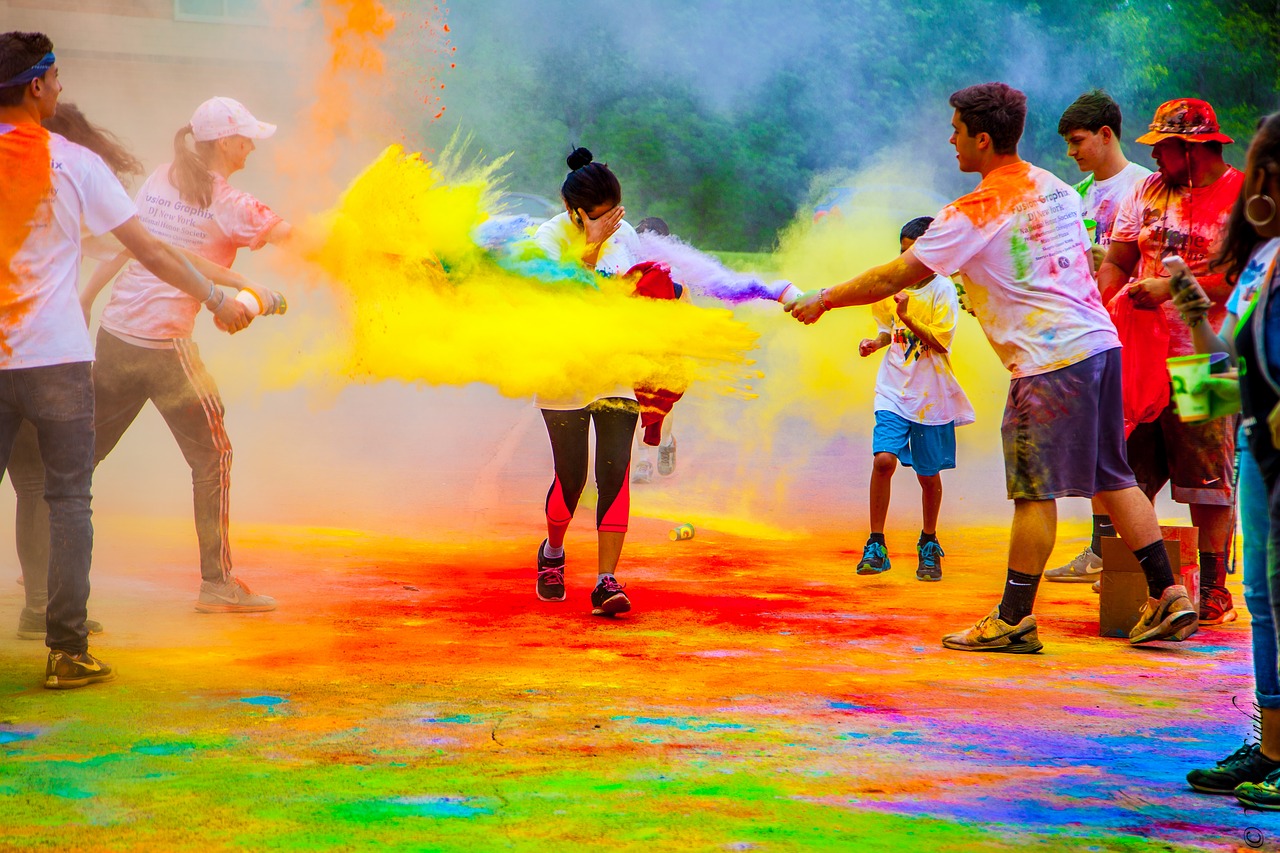 A series of colorful runs has officially become the most popular type of running event in the US. People prepare in advance, buying tutu skirts, colorful laces, ordering flushable tattoos and formatting cards for cameras. If you're getting ready to post your best time at this race and want to grab a GPS tracker and energy gel, my personal advice: don't. Pretend it's just a well-organized costume party – it's just that everyone gathered likes to run for more than just cocktails.
Like any party, there's a rule of thumb: the more thoroughly you prepare, the more photos you'll take and the more fun you'll have wallowing in colored flour.
Color Run Outfit – Stop worrying and start calm
All paints used during such a run are perfectly safe and do not carry a single drop of toxicity. They are often made from corn starch and special dyes that are also added to food. All such events are just for fun, so no sports marathon and no harmful substances are expected. Everything takes place in a fun and safe atmosphere!
Wear white or bright, don't dark clothing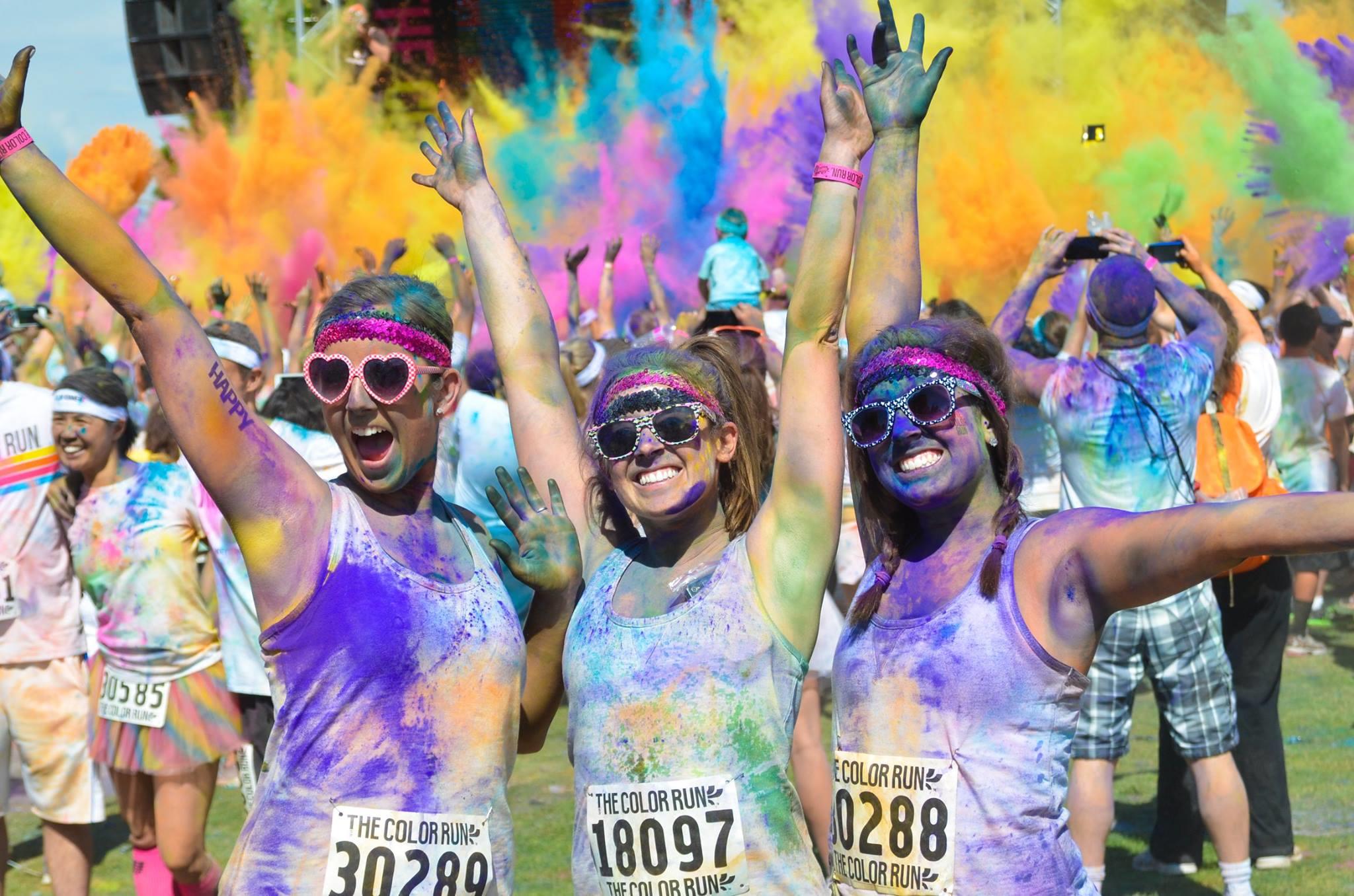 When you start thinking about what to wear to the event, first make sure that you can find color run outfit that you don't mind getting dirty and where the colors can be seen clearly. We suggest you wear color run attire in light colors, or better still, choose white. You'll be able to fully enjoy all the colors used and still have one of the best souvenirs from the event in the form of your own clothes. Choosing your color run clothing ideas is one of the important steps in preparing for this fun competition and it will play a big part in enjoying this great day.
Remember to bring sunglasses and sunscreen from sunburnt
Most of the time these runs are held on warm days, especially during the warmer months when the sun is shining brightly. On such days, it's easy enough to get sunburnt in a burst of fun, and paint obviously won't protect you from it. Sunglasses, by the way, play the role of not only your personal protector from the scorching sun, but have another important function. When you go through the color zones you need to see everything clearly in front of you, so you will need to open your eyes, otherwise you will risk falling during the race, but it is advisable not to get paint in your eyes, as this could have consequences. Sunglasses allow you to enjoy the color area without the risk of eye damage.
Arrive early – a key to wonderful morning
If you have a point in mind to pick up your race pack right before the race rather than in advance, it is advisable that you attend the event early. If you arrive at the appointed hour, you will find that there are plenty of people wanting to collect their overalls on race day. Staying ahead of the rest will make the day even more fun and the morning less stressful.
Take care to buy a zip lock bag
You will probably want to take your camera or smartphone with you and you don't want to get paint on them, let alone inside devices that can be quite expensive. If you put your important items in a ziplock bag, however, they will be safely hidden from powder or sweat throughout the event and the subsequent festivities that the run will entail.
Take photos before and after the color run outfit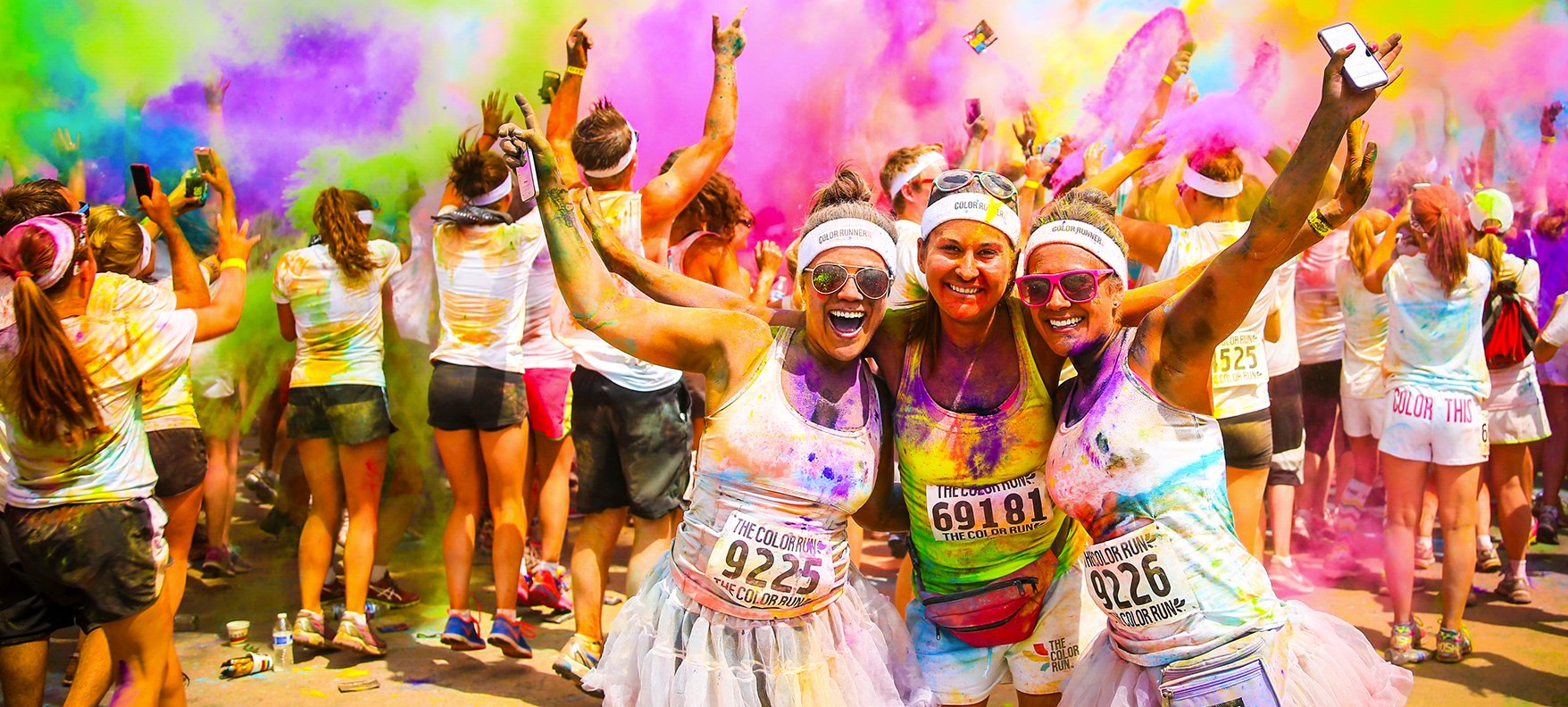 You can take a photo of your team before the race itself, when their clothes are still glistening bright white and then afterwards, when they're decked out in all the colors you had to overcome in the race. It's another way to leave a souvenir in the form of a photo to yourself of that exciting day and great proof for the rest of us of just how awesome colored running can be. What's more, it's a great chance to liven up your page on any social media site and wow your followers.
Spend a run with family and friends in color run outfit
Color runs are a pretty remarkable excuse to bring family or the company of long-time friends together for an active weekend. It's also a great method of distracting today's kids from their lives on their phones or tablets, allowing them to finally get outside and experience the joys of outdoor activities, showing that it's very exciting and unforgettable. You can involve your whole family to bond and have a great time together. The same goes for your friendly company of old pals. You can all pick the right clothes, enjoy the color zones and celebrate the holiday all day long. You can finally get out of the house, spend some quality time together and get closer to each other.
Cover your mouth as you run through the color zones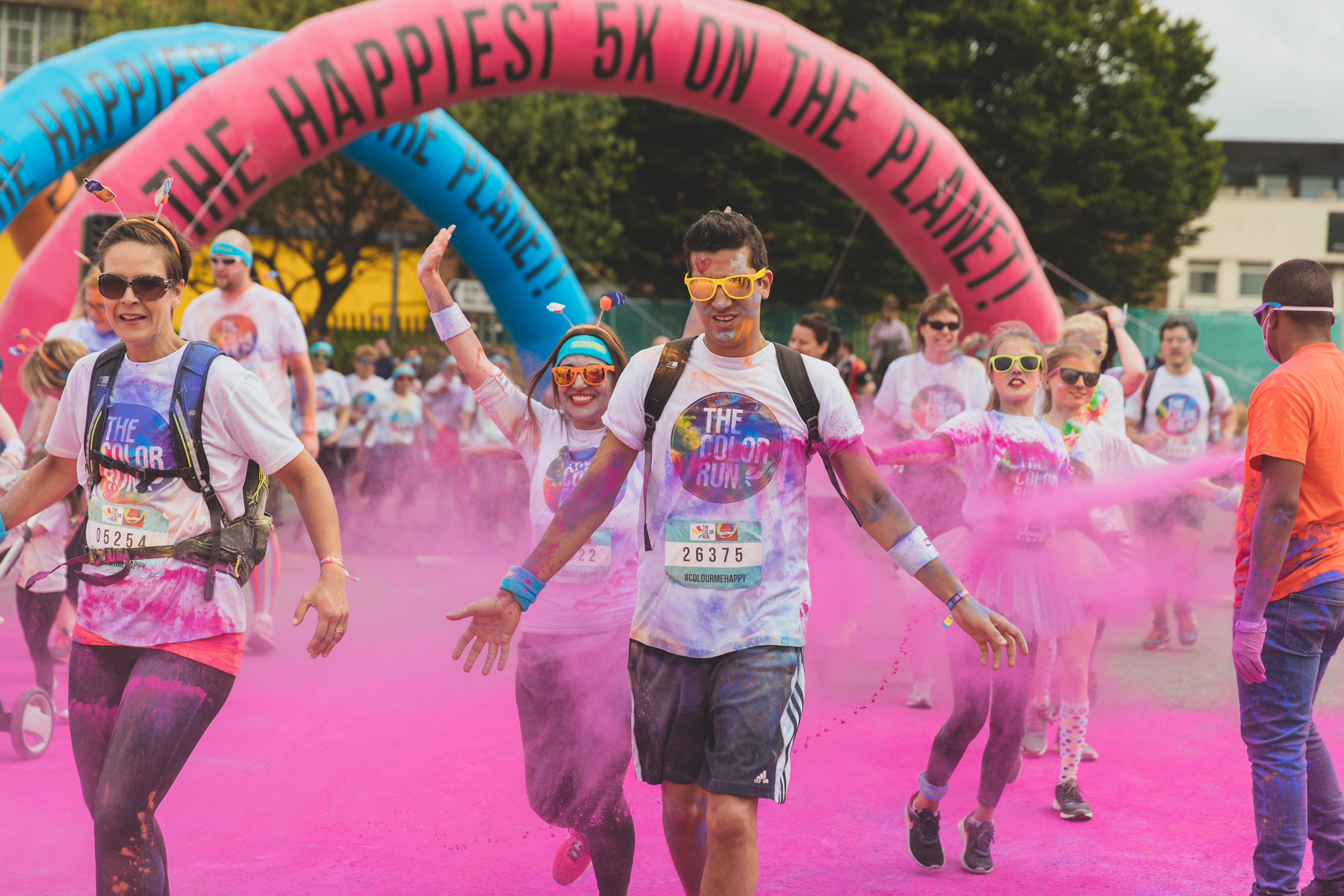 Running through the color zones is the most awesome part of this run, which is what it was originally designed for. You may not be able to hold back and burst out laughing, shouting with overflowing joy, or just talking to those you choose to run with, situations are different. However, remember that the most important thing for you at this moment is to keep your mouth shut and not open it. As soon as you inadvertently allow yourself this weakness in the color zones, you will quickly get a mass of colored powder right in your mouth, and this is not always a welcome gift.
As we mentioned in the very first tip, you have nothing to fear if you suddenly let the powder into your mouth or inadvertently inhale it, because it poses no danger, otherwise such runs would be banned. It's just cornstarch and food coloring, but that doesn't mean that you'll find the taste of it pleasant and want to try it again. If you wish to prevent your mouth from becoming dry from this powder, cover your mouth when you get dyed in the coloring areas, it's a simple enough rule.
Don't forget to bring a change of clothes
At the end of the long run and during the walk to the finish line, you'll be covered head-to-toe in all sorts of colors and glowing like a Christmas tree. If you still have plans to run errands after the event, you'll need another set of clothes so you don't have to drive across town covered in all the colors of the rainbow. A new outfit can also protect you and your vehicle from unnecessary stains, and it's uncivilized to get your seats dirty on public transport. Also, an extra set of clothes along with a dye pack can save you from getting your house stained when you get back there.
Have your tissues and towels ready afterwards
If you're out running after a trail race and a few pics, you probably don't want to be blanketed in different-colored dust. This goes with the purchase of additional clothes after the run and the celebrations. It's usually a good idea to carry napkins to wipe the powder off your face and hands before you enter the car. It is incredibly useful to bring towels on the way home; you can spread towels over the car seats to prevent colorful powder from damaging them.
We wish you the best of luck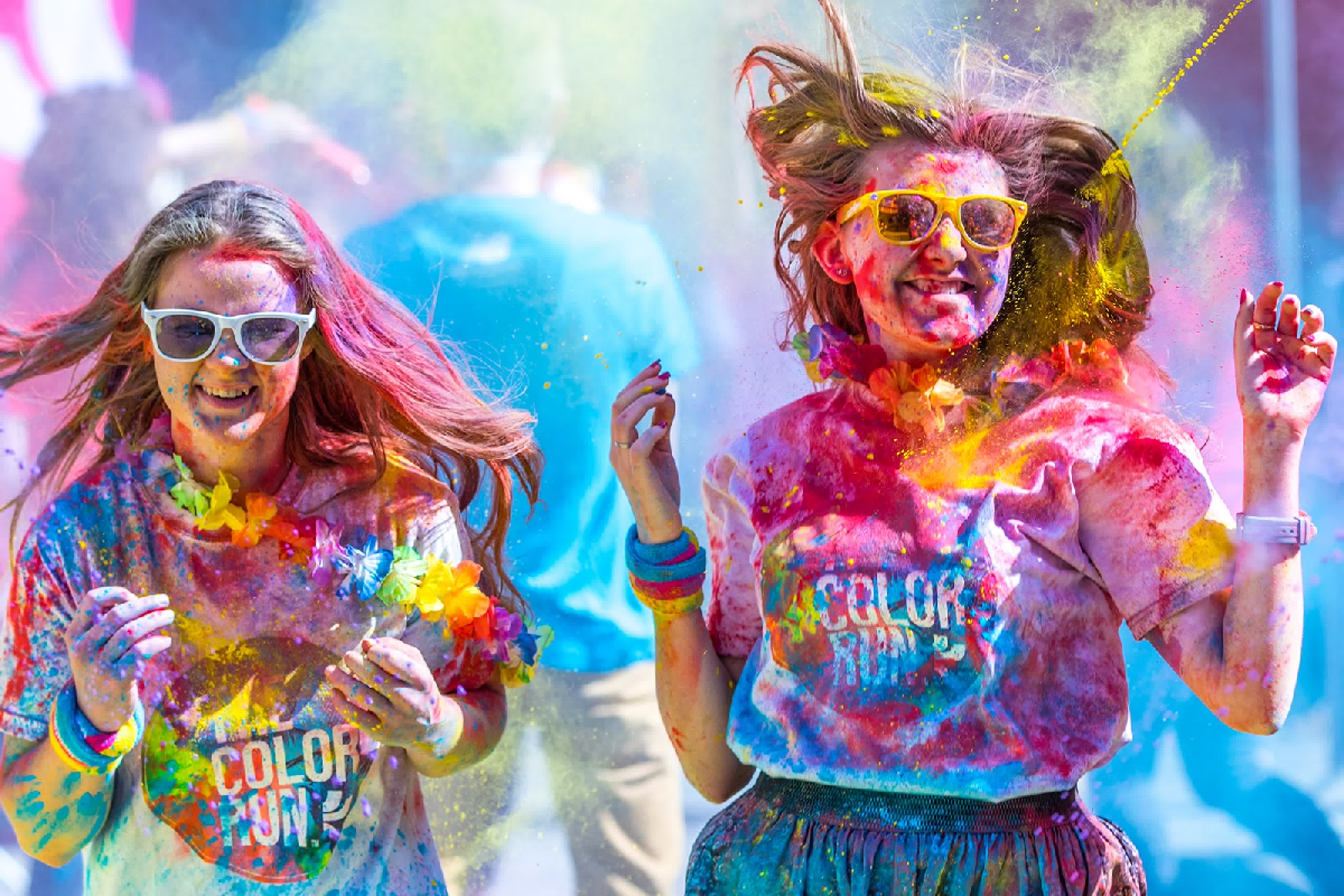 Just enjoy your run. You might think after reading this article that there are too many nuances to keep in mind and too much preparation before such an event, but such a run is a remarkable thing and memorable for a long time. You will have great fun with the people closest to you.
Such a run is not designed for speed and athletic seriousness, so you don't have to worry about little things like dirty clothes or a trained run. Remember, you're here for your own pleasure.
VIDEO THAT WILL HELP YOU