Category: BEST SPORTING GOODS, Best in Class Reviews, MOST POPULAR, PRODUCT REVIEWS, Rowing Machines
First Degree Fitness Newport Challenge AR Water Rowing Machine: Full Overview
What makes a water rowing trainer really good and worthy? Is it its brand name, price of certain characteristics? In this review you will find out what makes First Degree Fitness Newport Challenge AR water rowing machine one the best of its kind.
The First Degree Fitness Newport Challenge AR stays consistently in the category of best-in-class water rowing machines for several reasons. Firstly, it is the quality of the equipment itself, which fully corresponds to the price of 800 dollars.
Secondly, there are obvious advantages over similar training machines. And finally, due to the wide range of users this machine is suitable for.
The First Degree rower is a training machine from the "Horizontal Series". It has compact design, as it was created for comfortable home use. At the same time, the manufacturer has equipped this trainer with such a set of qualities that correspond to a good commercial trainer.
As mentioned above, this trainer is suitable for almost everyone. The wide resistance range makes you limitless in the intensity of your workout. That's why this water rower is perfect for any level of user from novice to professional.
One of the main advantages of this training machine is the ability to change its resistance level easily. For doing this, you need to just turn a dial one time.
Another innovative technology is the possibility to change tension directly during training. And for that, you don't need to distract from exercise to add water. This is an important advantage, the technology of which has been patented by the developers.
Speaking of other characteristics, it is immediately worth noting its maximum custom weight, which is an impressive 300-lb. It also has an inseam accommodation of 38″ max. In addition, this trainer is equipped with a leakproof twin tank, convenient seat and handlebar and a belt drive of increased strength.
All listed qualities of this First Degree Fitness Newport Challenge AR impress a plenty of users. But they are far from everything else that this trainer has to offer you. To learn more about the water rower, you should read this review to the end.
Full Overview Of Newport Challenge AR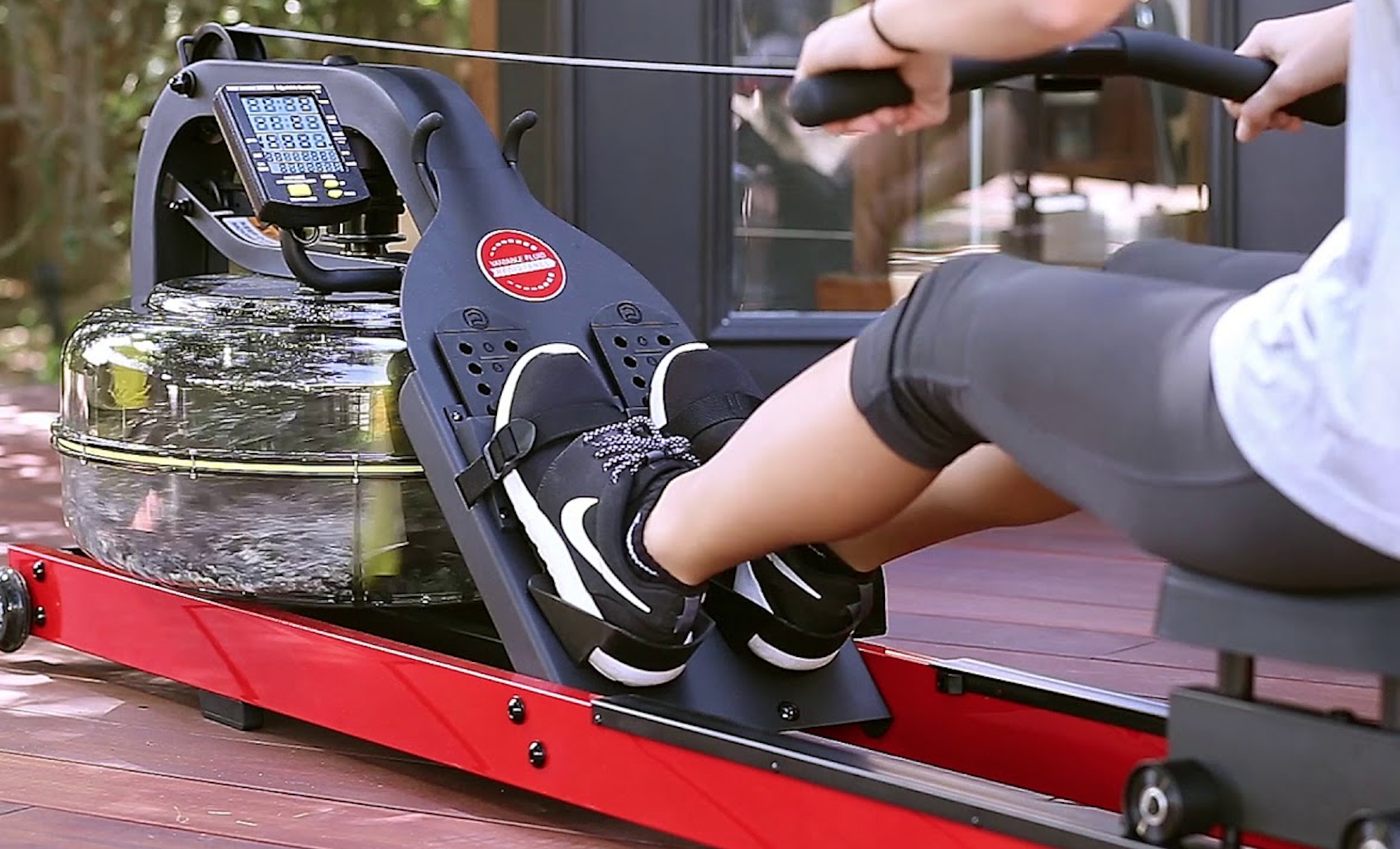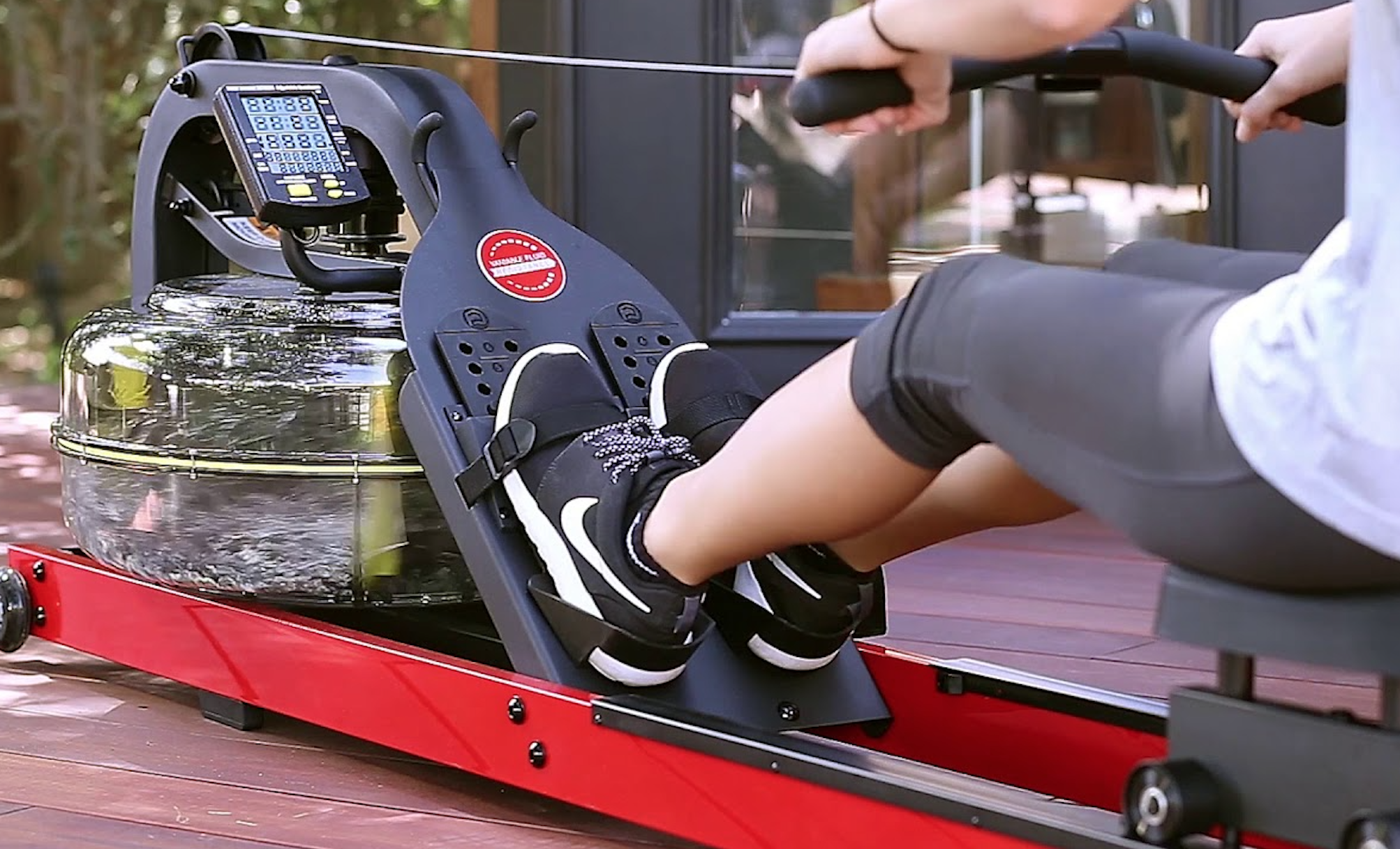 Before proceeding to a detailed analysis of this training machine, it is worth to mention an overall impression. The ergonomic design of this water rowing trainer catches just at a glance. It does not look bulky, but rather functional.
But at the same time its look does not deprive it of good quality and solid appearance. This rower gives the impression of a reliable exercise machine that is well worth the money.
However, the external evaluation is only the first step in choosing a training machine. To make a decision easier for you, we have prepared a full analysis of its functions and pointed out the most important characteristics to consider. Next we look at all the features of this trainer one by one.
Frame
The quality of the frame is the guarantee that your training machine will last for years to come. Therefore, it is crucial for the manufacturer to use materials that are reliable and durable. You won't find any wooden materials in the First Degree Fitness Newport club fluid rower.
The brand offers you only extremely durable steel and aluminum of the best quality. This makes the machine weighty, so it's 68-Lb with a full tank.
In addition to the materials, it is worthy to look at the maximum user's weight, which the training machine is able to withstand. This indicator speaks loudly of the quality of the water rower itself. This particular model impresses us with its 300-Lb reserve of the users weight.
Many exercise equipment often deteriorates due to the negative effect of moisture on their metal parts. To prevent such a situation, this machine is twice covered with a special paint, which is resistant to corrosion. Designers have chosen an energizing red color that creates a sporty mood and active atmosphere.
To ensure your training machine will serve you long life and to protect it from unexpected situations, we advise you to use a special mat. This will ensure safety against moisture penetration in case of possible vibrations during your workout.
The design of this water rowing machine is so well-thought that you can use it even if you live in a very small-space apartment. Its parameters do not exceed 77''L and 20''W while you are training, and 21''L and 20'' W when it's not in use.
So it will be easy for you to find storage space for it. Besides, it is convenient for transportation, as it has two built-in transit wheels to help you move it around.
Resistance
When we evaluate resistance, we are interested in two indicators: its level and the amount of noise.
First Degree water rower has 4 levels of resistance. These levels are chosen so well that they are suitable for both novice athletes and professionals. You can easily adjust it, so your workout will have an appropriate intensity.
This became possible, because the training machine is equipped with two water tanks. There is a special valve, moving which you increase or decrease the resistance level. And you can do this without emptying and refilling the tank with water.
Using this training machine, you will not face a problem of unexpected and annoying motions in your strokes. This can often be found in cheap models, but this water rower has consistent and high-quality resistance.
Another plus of this trainer is its "smart" approach to setting the resistance level. This means that the rowing machine adjusts to you and automatically gives you the necessary load according to your effort.
So, if you start to pull harder, it will recognize your intention and increase the level of resistance. This feature is only found in the highest quality machines, which makes this First Degree trainer even more valuable.
Also you can rest assured about the noise level, training with this rowing machine. Using the trainer, you almost feel the effect of a real on-water rowing. Therefore, the sound is appropriate, quiet and even calm.
Twin tank
This model of a water rowing machine has a leak proof twink tank with a capacity of 17 liters of water. To extend the lifespan of the tank, we recommend you to pour only distilled water into it. You should also use special treatment tablets every seven months.
There are 4 such tablets already included with the purchase of the trainer. Also you'll get a water siphon pump, so it will be easy for you to take care of the rowing machine.
In general, this set will be enough for more than 2 years of use. After the tablets run out, it will not be difficult to get new ones at a specialist store or order them online.
Monitor
Many first degree fitness rower reviews speak positively about the monitor used in this model. In fact, it can be called a full-fledged computer built into the rower. It is powered by two AA-type batteries, which are already included in the set.
This monitor allows you to keep track of all the necessary metrics that are important during your workout. You can follow both the current time and 500M split time, while doing the exercises. You can also get the data about the distance of the training as well as the amount of strokes you do per one minute.
It gives you the ability to track your watts and the calories you burn while training. There is a possibility to track the rate of your heart too, but the only caveat is that you need to have a 5 Mhz chest strap.
You can also set your goals for the metrics you want. For this, the training machine has three special buttons that allow you to set the desired values.
This First Degree Fitness Newport has a special USB-mini type A port, so you can connect your computer to the rowing machine. To make everything work as it should, there were provided special drivers for your device. You just need to download this software from the official website for free.
This will save your workout results directly to your computer. Please note that the software is supported only by Windows 32 or 64-bit, but not by MacOS systems.
The disadvantages include the fact that the rower is not capable of connecting via Bluetooth and ANT+, so you can not workout using apps for online racings of rowing. Its monitor is also non-backlit, which may be disappointing for you.
You also won't find any preset programs or games for rowing. And the information storage is not capable of keeping a lot of information, so you must be pretty thrifty with it.
Seat and handlebar
If you take a very responsible approach to training and spend many hours a week on tries, then you are probably interested in the trainer that has a seat of an appropriate quality. We can assure you that the First Degree Fitness Challenge AR fluid rowing machine is equipped with a very comfortable seat.
It has been specially designed as a contoured one to meet all the requirements for ergonomics and convenience. The quality aluminum seat rail is also an advantage, which makes sliding smooth and very pleasant.
Therefore, you can exercise on the machine as long as you need and not feel the discomfort and stress due to the badly designed seat.
The seat is located 13'' above the floor. This figure is higher than the standard. Unfortunately, this still may not be suitable for people with knee problems.
But the manufacturer has made some efforts and equipped the water rower with precision bearings and rollers, which reduces the coefficient of friction and promotes smooth sliding on the rail.
The designers have also worked on the handlebar to make it pleasant to the touch and comfortable in use. This small piece will also reduce the level of pressure on your hands and wrists.
First Degree rowing machine has adjustable footplates and straps, so it can fit any size of feet. This is very convenient, since this exercise machine is designed for a wide range of people. The footplates allow you to find a comfortable foot position and rowing placement to secure your body correctly.
In addition to thoughtful footplates and straps, you also get a support for your heels and decrease the wrong and damaging impact on your joints while training.
Other features
In addition to the functions listed above, the First Degree rower has several more important components that are worth mentioning.
Belt-drive: to ensure a well-strengthened body position and safety during training;
Triple bladed impeller: which provides you with instant catch and a consistent level of resistance;
Improved pulley system: to make your workout more efficient and smoother;
Easy dial adjustment: small but nice and handy detail in addition to all the other benefits.
More Details On First Degree Fitness Water Rower
| | |
| --- | --- |
| Resistance: | Water-Resistance |
| Drive: | Belt |
| Powered: | AA Batteries |
| Footrests: | Adjustable |
| Capacity: | 300-Lb |
| Maximum inseam: | 38-Inch |
| Dimensions: | 78″L x 21″W x 20-"H |
| Rower-Weight: | 68-Lb |
Special Features Of Use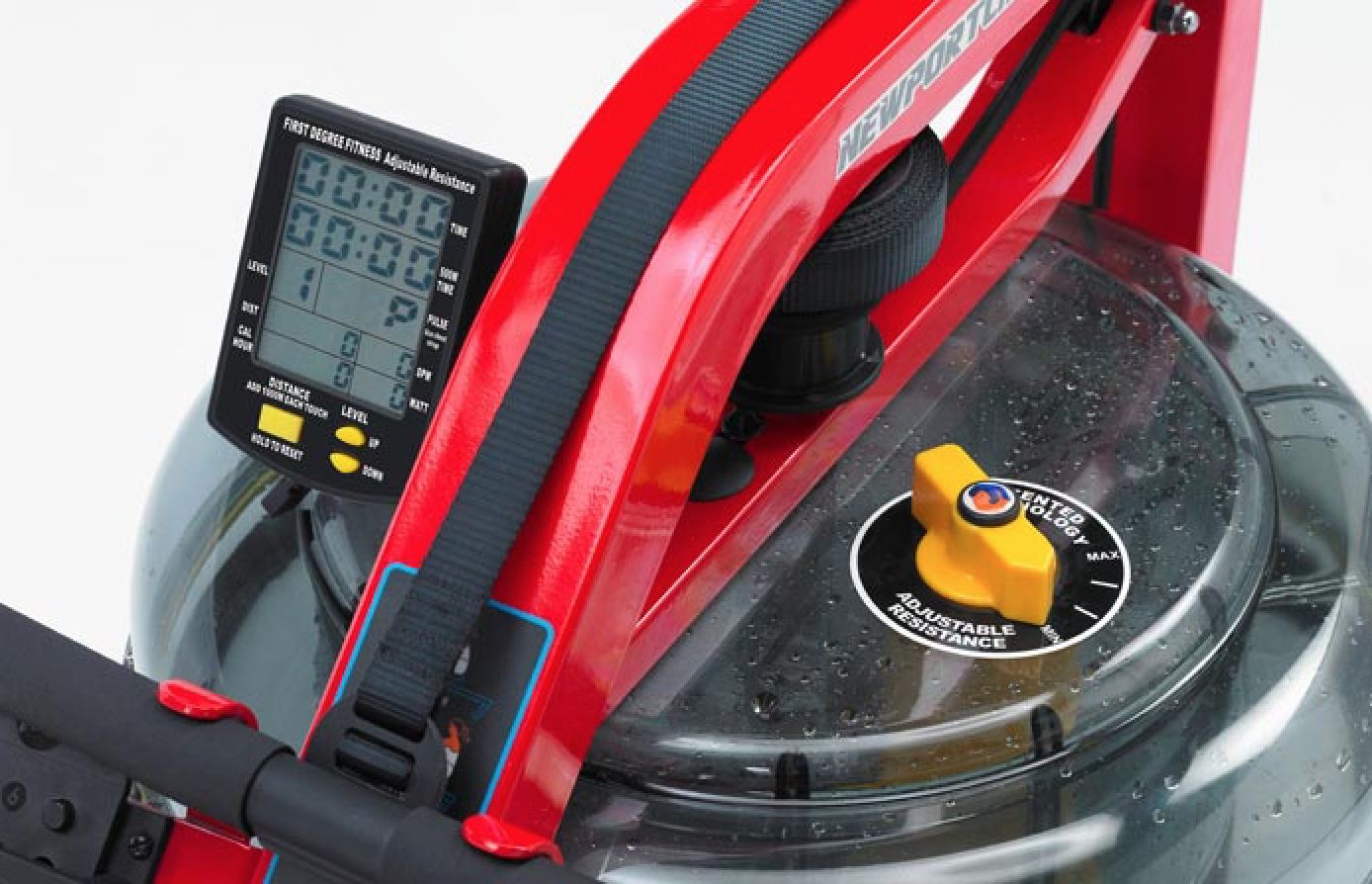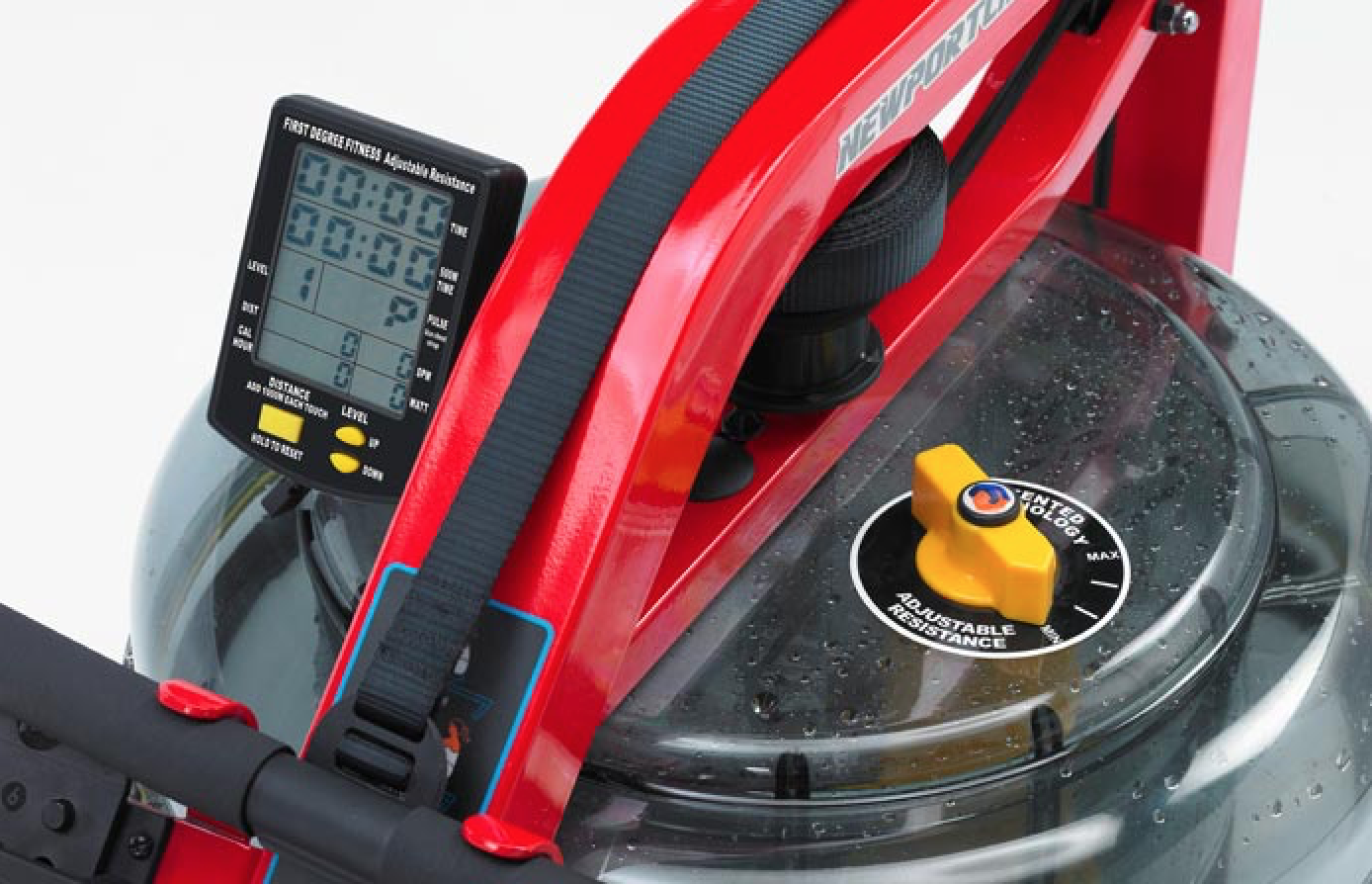 Shipping
After purchasing the First Degree Fitness rower, it will be delivered to you divided and packed in two boxes. First box parameters 51″L 3″W 4″D of the size and 5-Lb of its weight. The second box is the main one. It is much larger in size (38″L 22″W 23″D) and weighs quite heavily, so keep that in mind.
As a bonus, the delivery of this trainer is free, so you only pay for the exercise machine itself.
Assembly
For your convenience, the trainer comes to the customer already half-assembled. All you have to do is to put some pieces together and to attach the remaining pieces to the main body. All the tools required for assembly are already included in the kit, so you don't need to buy anything extra.
This water rowing machine is designed so that you can easily assemble it yourself. This means that you don't need professional help, unlike the other trainers. And it will not take you more than half an hour to do this. For your convenience, you also receive a water siphon to immediately fill the tank.
Maintenance
This simulator is quite simple but effective to use. But like any other training machine, it needs proper maintenance. Here the manufacturer made it as easy as possible for you.
The First Degree Fitness Newport Club fluid rower has an improved belt-drive system, which does not need to be oiled. This means that not only will you spend less time on maintenance, but your hands and clothes will remain clean, as you do not risk getting them dirty with oil.
In addition, this simulator has a special pulley system. It allows you to emplify the level of resistance to maintain constant tension and recoil of your actions during the workout.
It is important to keep the training machine clean, if you expect it to be in a good working order for a long time. You should pay special attention to cleanliness of the seat wheels and rail.
You also have to use an appropriate form while training. There are some more advice on First Degree Fitness rower maintenance, so check the company's website to learn about them.
Warranty
Warranty service is an important part of the purchase. The seller has provided excellent warranty conditions for the Newport Challenge AR water rower. You can count on a full five years of frame service and three years of tank and seals service.
All the mechanical non-wearing components will be covered by a two-year warranty, while mechanical wearing components have one year of guaranteed service.
For getting the warranty, you need to register your simulator on the First Degree Fitness company's website. Enter your unique purchase confirmation code in the specially designated form to validate your warranty period.
And don't forget to keep your original receipt safe throughout the whole warranty period, so you will be guaranteed to get help when needed.
You can also find answers to frequently asked questions on the company's website. On the same webpage you can ask all your questions and clarify the details of warranty service.
Pros And Cons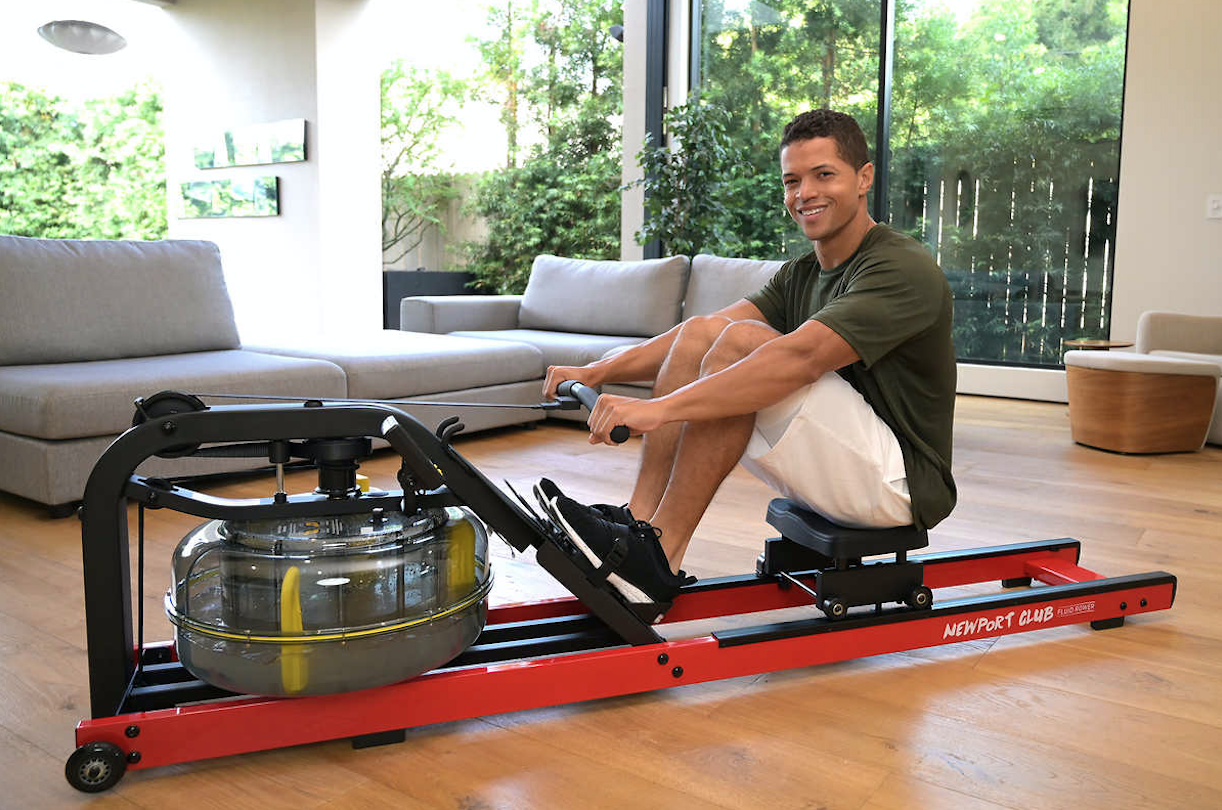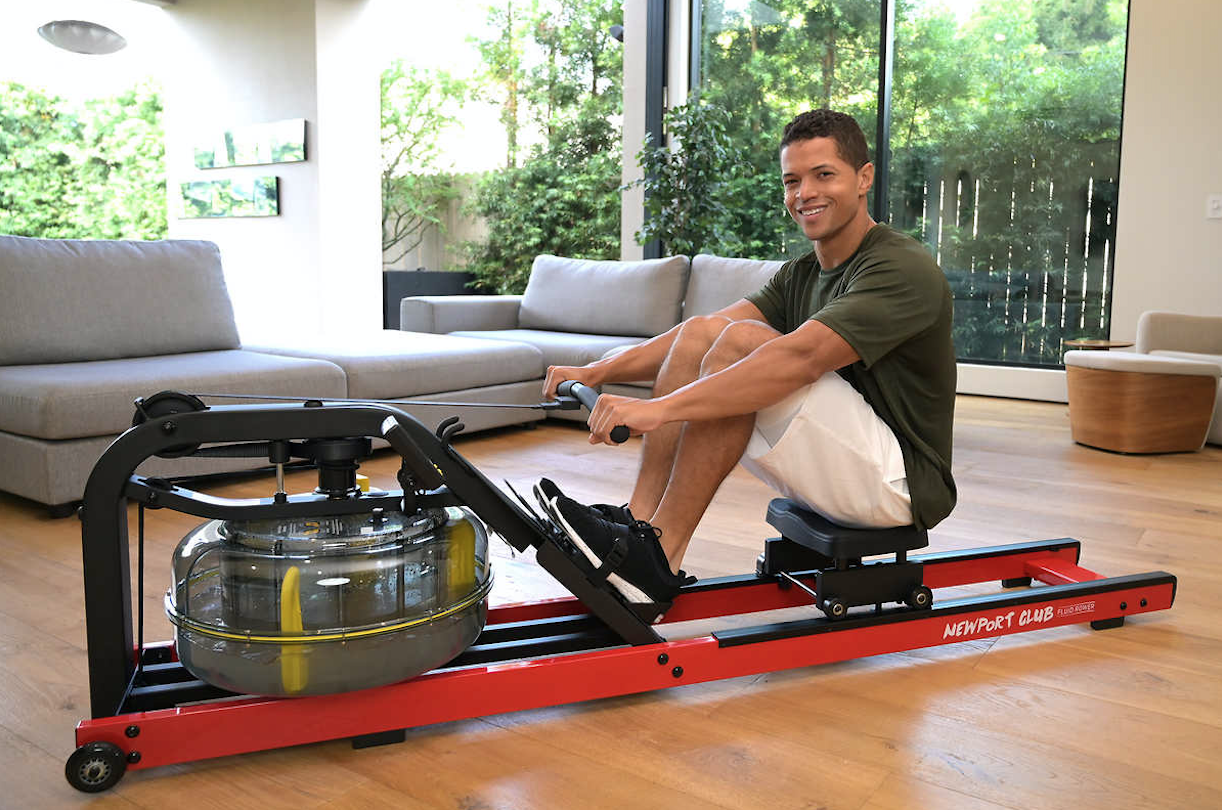 We have listed and checked all the important functions and features of the Newport Challenge AR water rowing machine. Let's take a look at the summary of its advantages and disadvantages.
Pros
Compactness and easy storing
Adjustable resistance levels
Durable materials, such as steel and aluminum
Ergonomic design
Comfortable seat and handlebar
Footrests and straps suitable for any foot size
Multi-functional monitor
Ability to connect your PC via USB
38″ maximum user's capacity
300-Lb maximum user's weight
Simply assembly
Excellent value for money and quality
Smooth and silent sliding
Excellent warranty conditions
Cons
Heart rate strap is not included
No preset programs, internal memory and racing games
Lack of Bluetooth and ANT+ connectivity
Questionable max resistance for professionals
Final Word On Newport Challenge AR Water Rower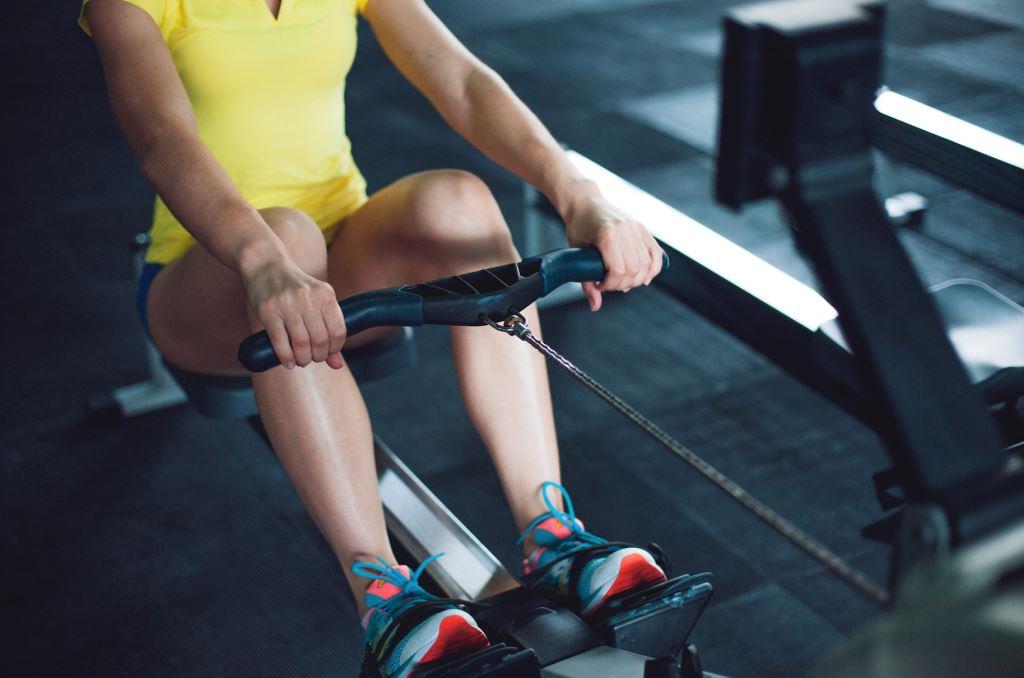 If you are looking for a durable trainer with great functionality and resistance margin for home use, then the First Degree Fitness Newport Challenge AR water rowing machine is definitely for you. It will suit a very wide range of athletes as it has a huge amount of user weight and resistance capacity.
It also has all the qualities of professional sports equipment. You probably should be impressed with the number of advantages over other exercise machines of this type.
Among them are durable materials, compact and ergonomic design, adjustability of resistance's levels, comfortable seat and handlebar, footrest that suits almost every foot size, smooth and silent sliding, PC-connectivity and even more.
This trainer meets most of your expectations and requirements. It will withstand any level and frequency of loads that only you can produce. If you have enough money to buy this exercise machine, then you will really spend it on a worthy item.
Video That Will Help You!
Read more about Rowing Machine here